---
An
environment
that is
stimulating
and above all
fun
---
We provide education for children aged 2 years to 5 years old in Whitefield Bengaluru.
We facilitate a safe and stimulating environment where learning and play come together.
We welcome every child and family regardless of religion, culture, race, ability or gender.
WHYTurtledove
1
The important difference about "Turtledove Preschool" lies in its curriculum that it has Multiple Intelligence based planned activities. Every child is different and differently talented therefore we use different tactics to teach that suits child's ability to learn.
We also believe that children learn through play and we will provide a broad range of fun, challenging and stimulating activities both indoors and outdoors that will promote the child's overall development.
2
3
All our children will experience a play-based curriculum of planned, independent and adult led activities. These experiences may take place indoors and outdoors and will aim to develop knowledge, skills and understanding.
Programs
"Children are different and learn differently
through different activities and resources
to understand and reflect their learning to the world"
Toddler |
1.8 - 3 years
---
For most of the children this will be the first experience in a school setting. Our program focuses on autonomy, socialization, and development of a healthy self-concept and inspiring a love of learning for all children. Learning to complete the tasks, communicate needs.
The activities planned are based upon a child's first experience of the world. We will provide a range of activities, sensory equipment and different natural material that will stimulate and encourage their development.
Pre-K |
2.8 - 4 years
---
Children in Pre-K program explore many concepts, but they are not required to master them before entering Kindergarten. Children learn these concepts at their own speed. Children are taught with hands-on materials, songs and games. They are assessed by observation and work samples.
We plan every child's day to make it fun and educational. We understand that every child is an individual and has different needs and abilities.
K-1(LKG) and K-2(UKG) |
3.8 - 6 years
K-1(LKG) and K-2(UKG) |
3.8 - 6 years
---
Transitional Kindergarten
The program is created for children those who seemed academically ready for Kindergarten. It is a more structured environment than the Pre-K classes, yet still provides a non-stressful, enriched experience. Child must have at least one year of prior preschool experience before entering in this Program.
Parents play a vibrant role in our program and can volunteer for a number of support tasks in the classroom. Parents are welcome to participate in the classroom according to talents, time, and desire.
Communication
---
Reading, hands on phonological exercises, creative writing, book creation and drawing.

Encourage a love for written word, as well as begin to understand the process of reading.
Mathematics
---
Mathematics in the kindergarten program is approached in a way that is consistent with how young children think and learn.

Opportunity for hands on experimentation is encouraged.
Science
---
Our large outside area is filled with different concrete experiences using water and sand.

Science curriculum focuses largely on the natural science area.
Physical
---
Studies have shown that at early childhood, physical education is important and also improves mental and emotional development in children.

Keeps kids busy, healthy and active, we have lots of informal and innovative sports sessions.
Social & Emotional
---
We believe in having lots of fun through out our day - learning should be joyful.

We provide our children with an emotional vocabulary to help them process the natural challenges.
Creative
---
The process of self expression, creative experiences help children express and cope with their feelings.

It allows children to express their individuality.
We are accepting applications for admission to Toddler, Pre-K, K1 and K2. Admissions are given based on the availability of seats.
Kindly fill the form below and submit, we shall call you back to fix a school visit. During visit, you will meet Ms. Hetal, founder of the school and our team of educators.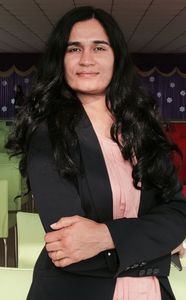 Hi, I am Hetal, founder of Turtledove Pre-school; I am a teacher and have worked with an international school for years. Teaching for me is fun, learning, challenging, absorbing and invigorating. I enjoy creating hands-on learning materials.
We aim to facilitate an environment that is stimulating for both, children and staff.
Our Campuses
place
Whitefield
---
No 6, Giddens Layout,
Whitefield,
Behind First Cry,
Bengaluru - 560066
place
Immadihalli
---
No 10. Rudrappa Layout,
Immadihalli, Whitefield,
Near Karimariamma Temple,
Bengaluru - 560066
Work with us
If you are a person who loves learning through teaching!
Believes in understanding young children, their needs and ways of learning then get in touch with us.
Send in your resume to
hetal@turtledovepreschool.com